Brazil lost this friendly match against Argentina. But seeing Ronaldinho play for the Brazilian national team, again, after the 2010 FIFA World Cup was priceless.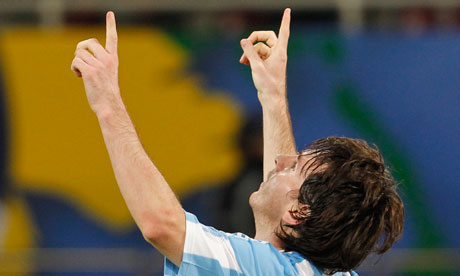 Overall, the game was entertaining, with all of Brazil's chances of scoring a goal. Argentina's solo goal was from 5'7" Barca striker Lionel Messi in the closing minutes of the match.
All credits should go to the video's and picture's original uploader.